Three Keys to Effective Leadership
Effective leadership isn't just about authority or meeting goals. Nowadays, companies want leaders who know how to motivate others and who've mastered these three skills.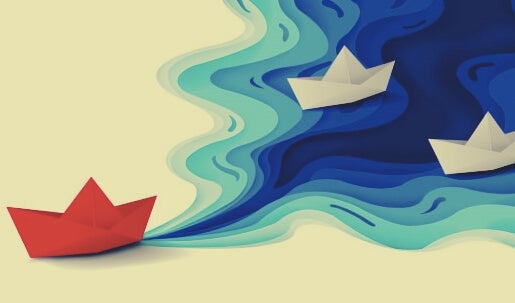 There are three keys to effective leadership that everyone should master. You don't have to be the CEO of a large company or have a certain number of employees under your responsibility. Being a leader is, above all, about inspiring others to take part in your vision.  
A leader can emerge when least expected. It happens when someone believes strongly in their convictions and discovers the path to influencing others. Effective leadership isn't defined solely by one's personality or level of authority. In reality, a good leader possesses three skills anyone can learn.
A Chinese proverb says, "Not the cry, but the flight of a wild duck, leads the flock to fly and follow". This saying invites us to reflect upon our traditional ideas of leadership, in which force, domination, and superiority are common conceptions.
However, times are changing. Leaders with psychopathic personalities are no longer useful, nor do they help an organization reach their goals. Effective leadership is no longer about dominating employees and controlling what can and can't be done.
Rather, effective leaders are those who create collaborative environments, delegate responsibilities, and help others reach their full potential.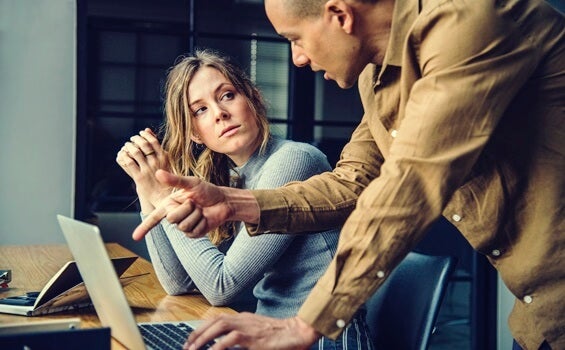 Effective leadership in a changing society
Fred Fiedler, one of the most prominent 20th Century researchers in the field of industrial and organizational psychology, states that there are two types of leadership:
The first type focuses solely on meeting a company's goals.
The second type focuses exclusively on its employees. 
The model for the latter is based upon training each employee in a specific set of responsibilities, and therefore, helping each person reach their full potential. Not only does this work for the good of the group but, ultimately, in the interest of the organization as well.
Leadership in the modern workplace
Until recently, the first type of leadership, focused solely on objectives, was more common (and continues to be in some workplaces).  The needs of the modern workplace, however, have changed. Thus, it's essential to understand the following ideas:
An effective leader equips others to be "leaders" within their own responsibilities. The goal is to transition from vertical to horizontal leadership, which encourages the collaboration of all employees.
Decision-making isn't always determined by the boss. Responsibilities are dispersed.
The ever-evolving workplace needs leaders who know how to motivate others and spark innovation and problem-solving.
In order to achieve these ends, it's crucial to hone the following three concrete leadership skills.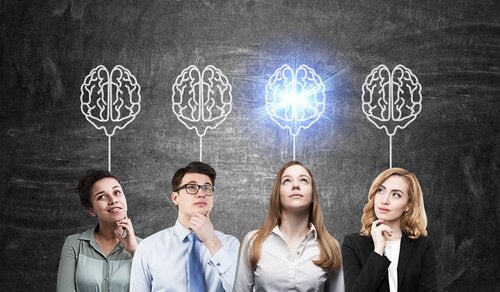 Skill #1: Emotional intelligence
In his books Leadership: The Power of Emotional Intelligence and The Emotionally Intelligent Workplace: How to Select For, Measure, and Improve Emotional Intelligence in Individuals, Groups, and Organizations, Daniel Goleman highlights the importance of honing the skill of emotional intelligence to create a happier and more productive workplace. For many of us, this idea may seem impossible.
However, amongst the three keys to effective leadership, this is by far the most important skill. Why? Practicing emotional intelligence improves how we treat people and helps us to see the best in others. Specifically, it's important to work on the following:
Emotional self-awareness
Self-control
Self-motivation
Social skills
Empathy
Skill #2: Delegating responsibilities
The second key to effective leadership is knowing how to delegate responsibilities. It's about decentralizing decision-making so that the boss doesn't need to have the final say in every matter. In addition, it consists of training others so that their knowledge, potential, and resources can also be used to solve problems. Effective leaders in today's workplace don't base success on the need to have followers or other people's admiration.
A company succeeds when employees are proactive and empowered. Additionally, employees share the same goals as their leaders and are given creative liberty.
Skill #3: Authenticity
Authenticity, tied in with honesty, is an exceptional value in a person's character. Those who are genuine in their ideas, behaviors, and actions are an inspiration to others. A truly good leader possesses this magical, yet rare, quality. Furthermore, a genuine person has good self-esteem, acts without fear, and takes on challenges. A genuine person never deceives or manipulates.
In summary, the most effective leaders today are those who awaken, in both themselves and in others, competencies beyond technical skills and practical knowledge. These important social interaction skills allow us to create environments in which originality, respect, and determination flourish.