Learn to Dominate Your Ego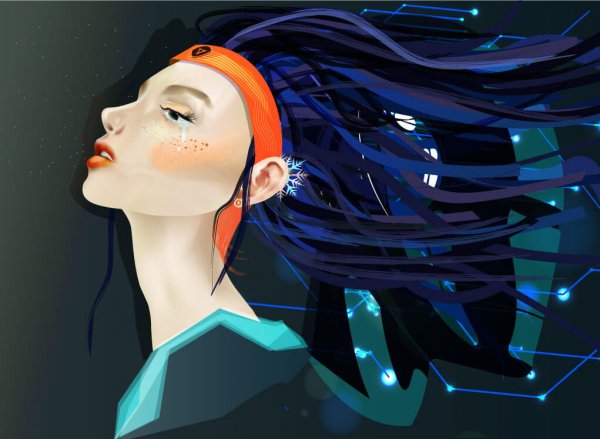 Our ego can influence who we are and every decision we make, and it can shape the actions that will determine our destiny. We can even turn into slaves ruled by our ego, without even noticing…
Learning about the relationship we have with it is essential in order to be aware of how it influences us and how easy it is to fall into its domain.
What is the function of our ego?

Knowing the functions of our ego can help us be able to identify it and make ourselves responsible for it.
Ego isn"t an external thing. It represents our inner self, the identity with which we show ourselves to the world and to ourselves. It"s made up of all of our experiences and lessons, all of our fears and suffered wounds.
Through our ego we defend ourselves from whatever has made us suffer, from that which has caused us anguish and tormented us. Humiliations, bitterness, misery, abuse; all of it has been engraved into our ego.
Ego manifests itself through a constant struggle to cover our weaknesses. To maintain an appearance of fortitude and emotional detachment.
It represents our most infantile behavior, the one that hasn"t learned from our mistakes, the one that has remained anchored to the past. It "protects" us from things like novelty, intimacy, closeness, compromise and love.
How does it harm our lives?

When we don"t realize that our ego is dominating our behavior, we act with bitterness, vanity, violence, excessive need for control, and destruction.
The real reason for our suffering is our ego; by feeding it and giving it power it comes to govern our lives. By not taking control of our ego, we"re behave automatically, without realizing the consequences that our actions may have. We put distance between ourselves and our essence, our humanity, feeding our ego.
We fall into unhappiness and suffering. The ego feeds on this negativity, generating misery and destroying our wellbeing and interfering with our ability to be happy. 

Through it, we feel guilty for recognizing what we need, what we want. We may even feel guilt for giving ourselves over to love.
It"s our most severe and unjust inner judge. It makes us cowardly, competitive, selfish and distrusting in the presence of others. It turns us into passive individuals who act like victims.

It makes us think the causes of our misery are out there, not within us. We don"t take responsibility of what"s happening in our lives, basking in the damage it has caused us. Staying glued to our suffering and misery.
Reducing the influence of our ego

Becoming responsible people, more conscious of our personal development, is not about eliminating ego, or ridding ourselves of it. It"s a part of who we are and is simply inevitable.We simply must reduce its influence in our lives, and above all realize when our ego is ruling our thoughts and actions.
When we become aware of the ego, that"s when we can learn to dominate it and decide on the attitude we want to take. That"s how we rid ourselves of the role of the victim that hooks us on suffering.
When we manage to dominate it, we become free of the attitudes that cause us suffering such as:

The need to be right.
Feeling offended because we think that others are attacking us.
The need to win and conquer in order to be better.
The need to feel superior to others.
Identifying ourselves with our achievements, feeling our personal value through them.
The desire of possession and always wanting more.
If we"re capable of recognizing it, we come to dwell in the
 present
, instead of avoiding or forgetting that it"s there. Loving ourselves, not for what we achieve, but for who we are.